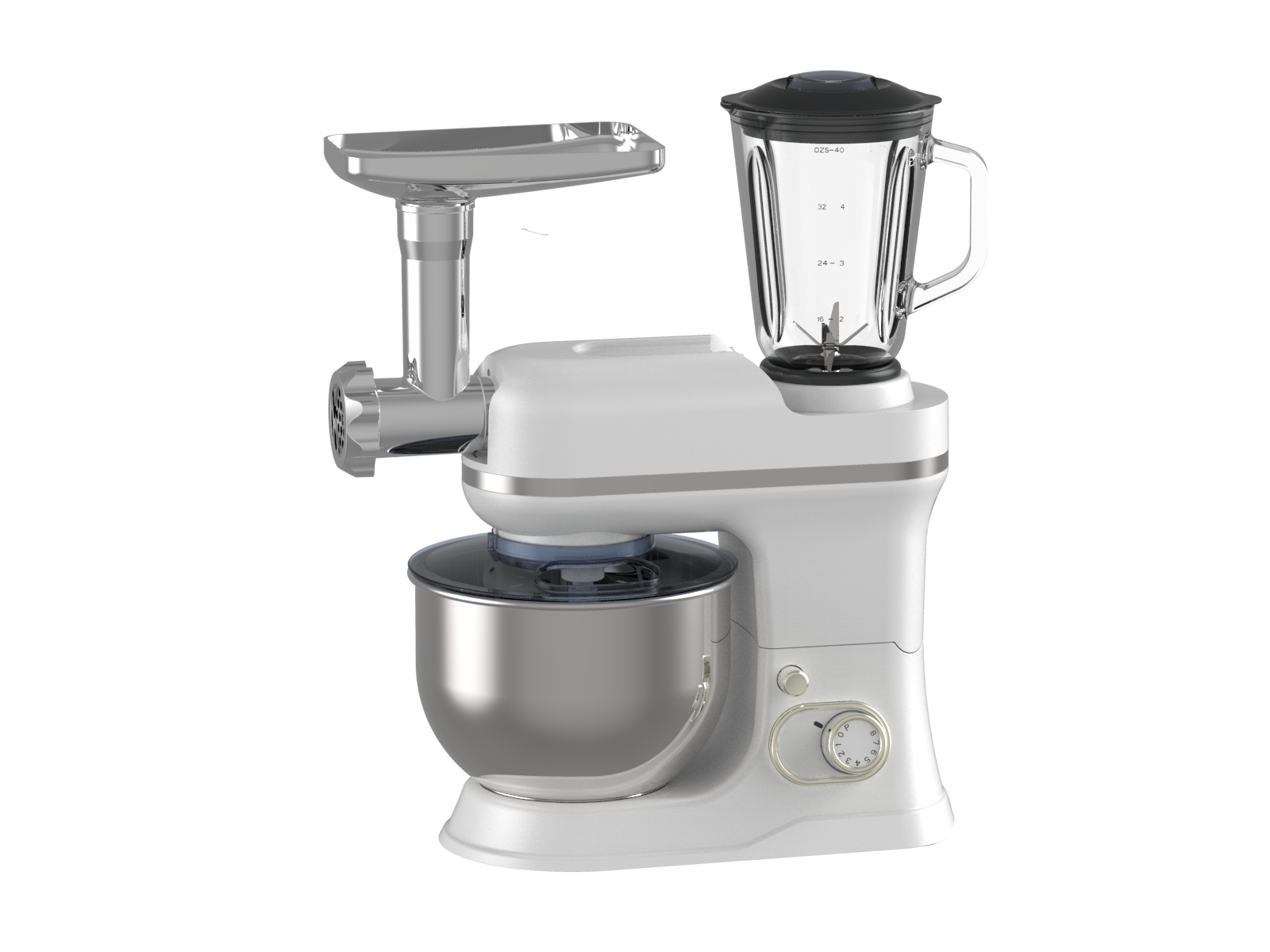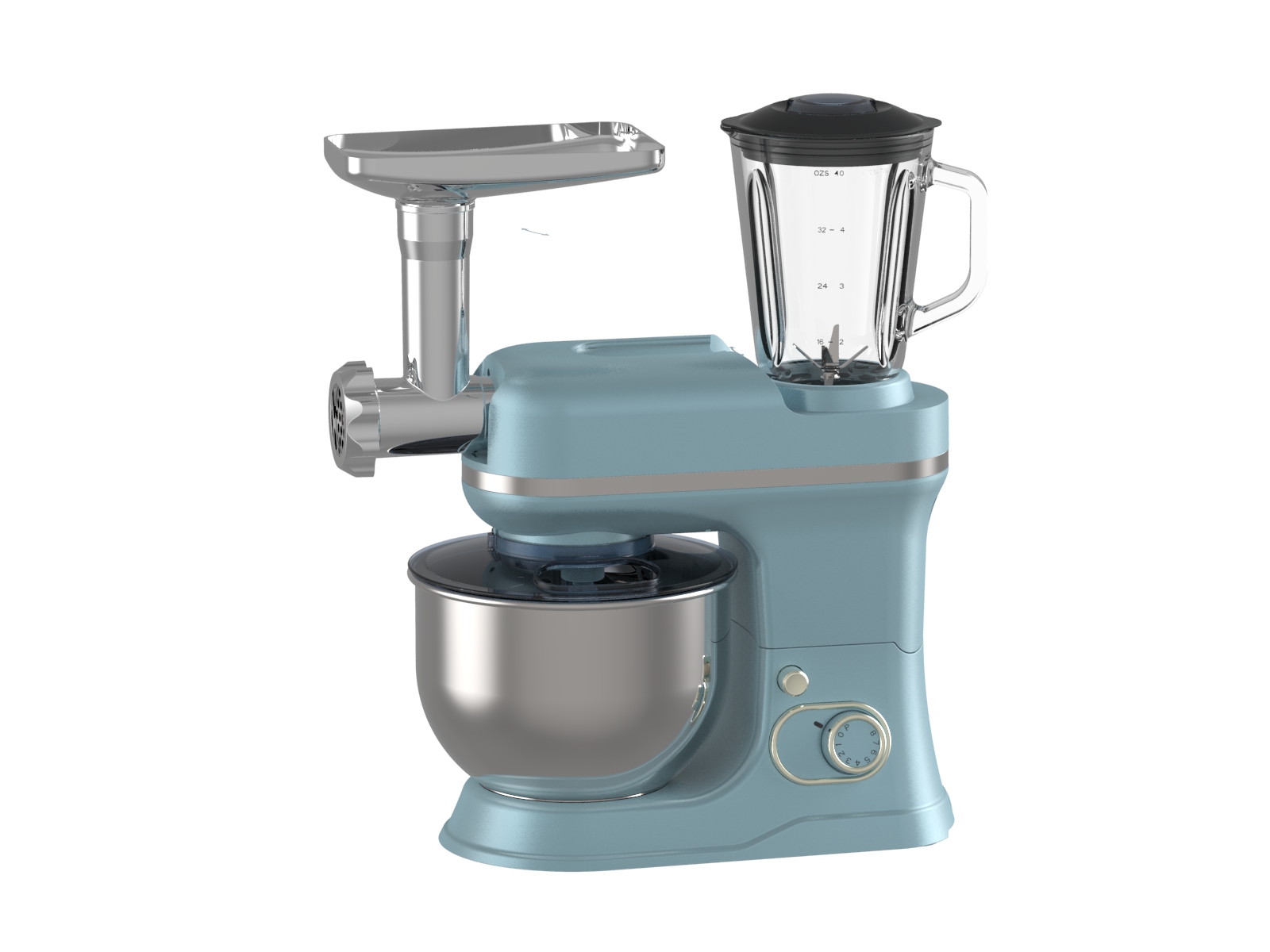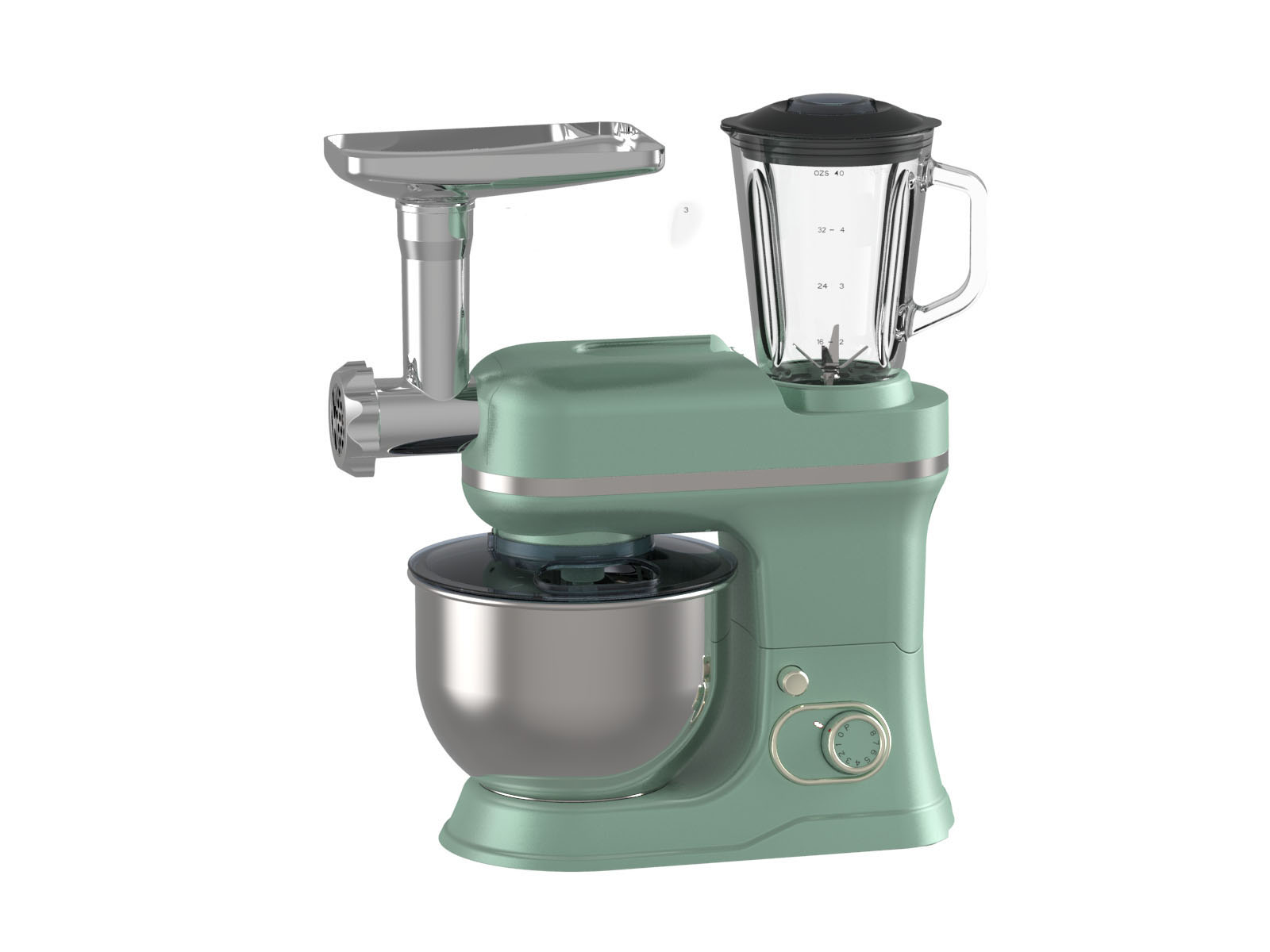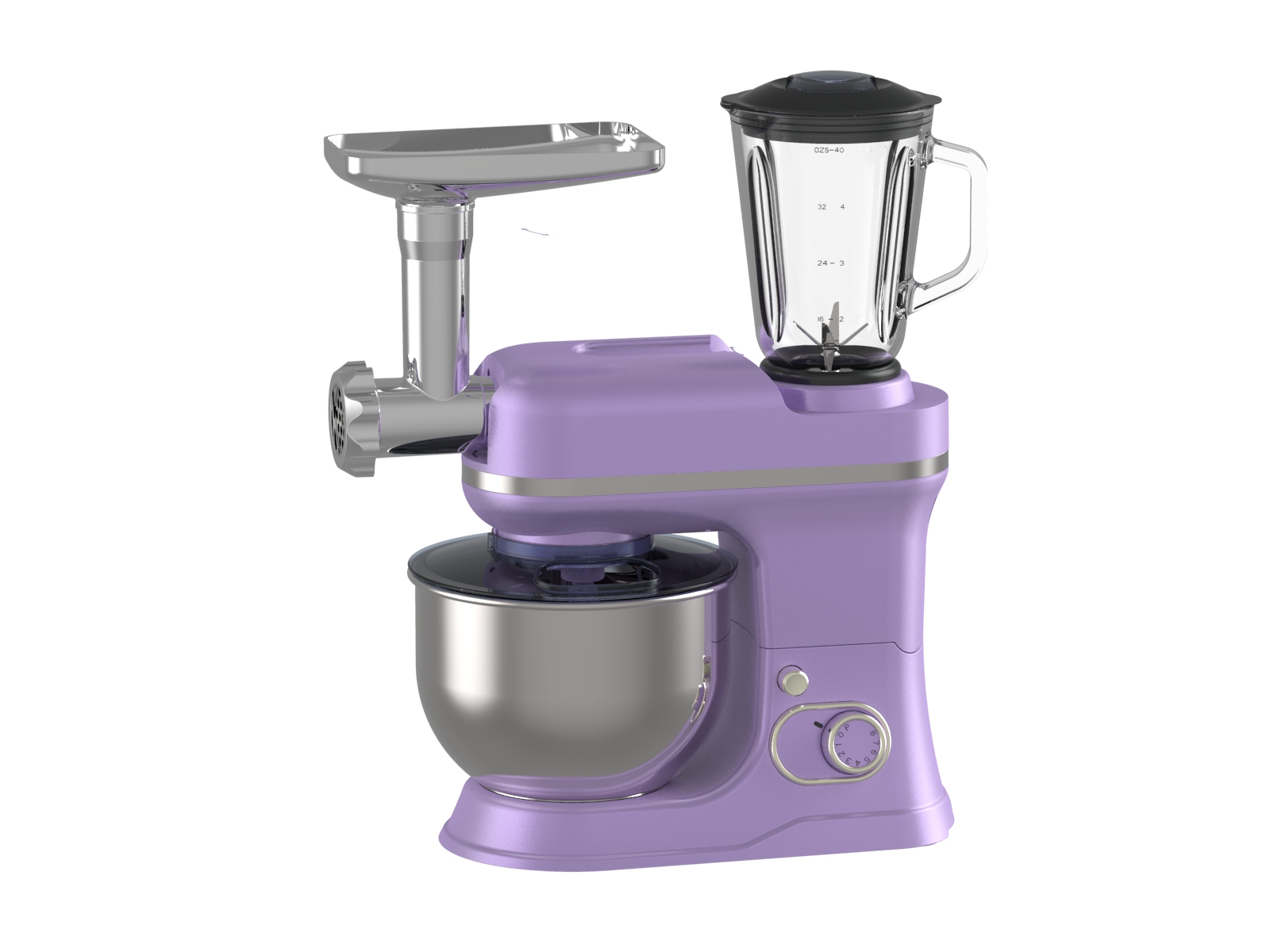 FEATURES:
>Strong motor with low noise design.
>Powerful 1200W motor; Rating: 220-240V ~ 50-60Hz.
>5.0L Stainless steel bowl with transparent cover; 1.5L Glass Jar;
6 speed with pulse control.
>3 type of whips for dough making and mixing; Detachable
accessories for easy washing.
>UV coating surface for easy cleaning and fine surface protection.
>Full metal gear system for perfect mixing result and heavy duty ;
Ball bearing used instead of oil bearing.
>3 perforated mincing disks 7mm/5mm/3mm, High efficient meat
processing capable of 1.3KG/Min.
>Only 5 minutes for max.1.5KG flour to become dough, Just 3
minutes for egg whisk of max. 12 egg whites.
>Meat Grinder & Blender functions.
Standard Accessories:
- Mixing bowl 1pc - Dough beater 1pc - Mixer beater 1pc
- Egg beater 1pc - Meat grinder 1set - Glass jar 1set
Giftbox Dimensions (mm): 588*268*422mm
Carton Box Dimensions(mm): 600*285*438mm
20" Container Load: 380pcs
40" Container Load: 750pcs
40" HQ Container Load: 930 pcs